Beach Town Brokers has been in business in Wilmington, NC since the mid 2000's.  We affiliate with RE/MAX Essential, as we have since 2012, and function as an alliance of independent licensed real estate experts with a couple of layers of operations staff in support.  We utilize a stable of technology and information resources, plus a close network of qualified professionals for outsourced assistance as needed per specific demands.  Our flexibility of organizational structure and emphasis on strategic resources allows us to apply the best people, focus, expertise, and tools to meet the requirements of each project.
How can we help you meet your real estate needs?
At Beach Town Brokers Real Estate Services, we pride ourselves on being amongst the most highly skilled, knowledgeable, resourceful, trustworthy, and dedicated practitioners of real property sales and leasing in the industry.  We operate in all segments of the real estate market including: industrial, retail, office, hospitality, restaurant, medical, multifamily housing, single family residential, and raw land.  We represent buyers, sellers, tenants and landlords in transactions for business use, personal use, and investment, and we also play various roles in land development and building projects.   Our primary market area is Southeastern North Carolina, more specifically the Greater Wilmington area.  We do venture out of that geography for certain types of transactions, however.  Each client has different needs and objectives so we tailor our efforts to those uniquities to achieve success.  The vast majority of our business comes from repeat clients and referrals.  At the end of the day, the biggest key to our success is our strong relationships
Beach Town Brokers Team
Your Partners in Prosperity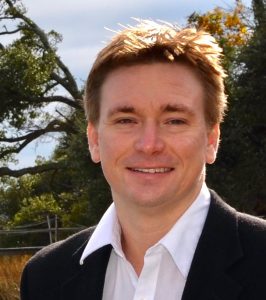 Kenneth Fisher, began practicing real estate in January of 2005, fresh out of Appalachian State University with degrees in Business Management and Marketing. Hometown local knowledge of the Wilmington area coupled with lifelong connections and nearly a decade of experience in construction provided a good basis. He started with residential sales and gradually began taking on more and more complex transactions and adjusting specialties as he gained experience and as market conditions shifted. Today, we are a family operated company primarily focused on commercial real estate, with Lindsay running the show behind the scenes. Partnerships with specific experts over the years have provided us with vast experience and enabled us the unique ability to competently serve the full spectrum of clients with transactions from simple to highly complex.
After a successful career in the corporate world, Randy began his work in commercial real estate in 2005. Randy lives on Topsail Island and has been coming to the Island since 1974. Because of his long term association with the area, he has concentrated his commercial practice between North Wilmington and Jacksonville. Randy has been on the Wilmington Chamber Foundation Board for five years, which concentrates on bettering public education. He is currently a member of the Surf City Planning Board. the Topsail Area Kiwanis, where he runs their annual golf tournament and the Topsail Area Chamber of Commerce. In the past he was also on the Pender County committee that wrote the Future Land Use Plan for the County. His emphasis has been on tenant rep work, medical office buildings and NNN buyers/sellers. In his tenant rep work Randy represents a major grocery group, an auto parts company, several fast foods companies, a medical office developer, and a convenience store chain. With his extensive tenant rep work Randy also has a lot of knowledge of all of eastern North Carolina.
Shana is originally from Buffalo, New York, and couldn't be happier to now call the beautiful state of North Carolina home. She has been a resident of the growing coastal community, Wilmington since 2013.  Following her previous career in teaching, Wilmington is where she began her real estate journey. Upon her arrival to town she started working with an investor dealing with foreclosures, she quickly learned the in-and-outs of the process which sparked an interest to learn more about the industry.  Shana is an extremely motivated, authentic, upbeat individual. Through the knowledge, dedication, and passion she possesses in the real estate industry, she continues to diligently help her clients find exactly what they're looking for while creating lasting relationships through positive buying/selling experience.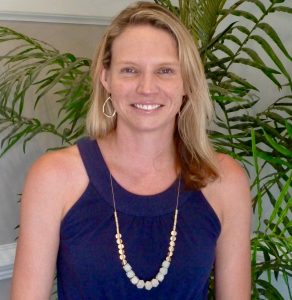 Lindsay Fisher
Operations Manager
Lindsay Fisher runs a tight ship in the operations department.  She came to work with Kenneth in 2018, after more than a decade as a speech therapist, working as an employee and as the owner of her own practice.  One of her best skills is research, which comes in very handy with commercial property